Huang steps down as chairman of Pinduoduo
By HE WEI in Shanghai | CHINA DAILY | Updated: 2021-03-19 09:38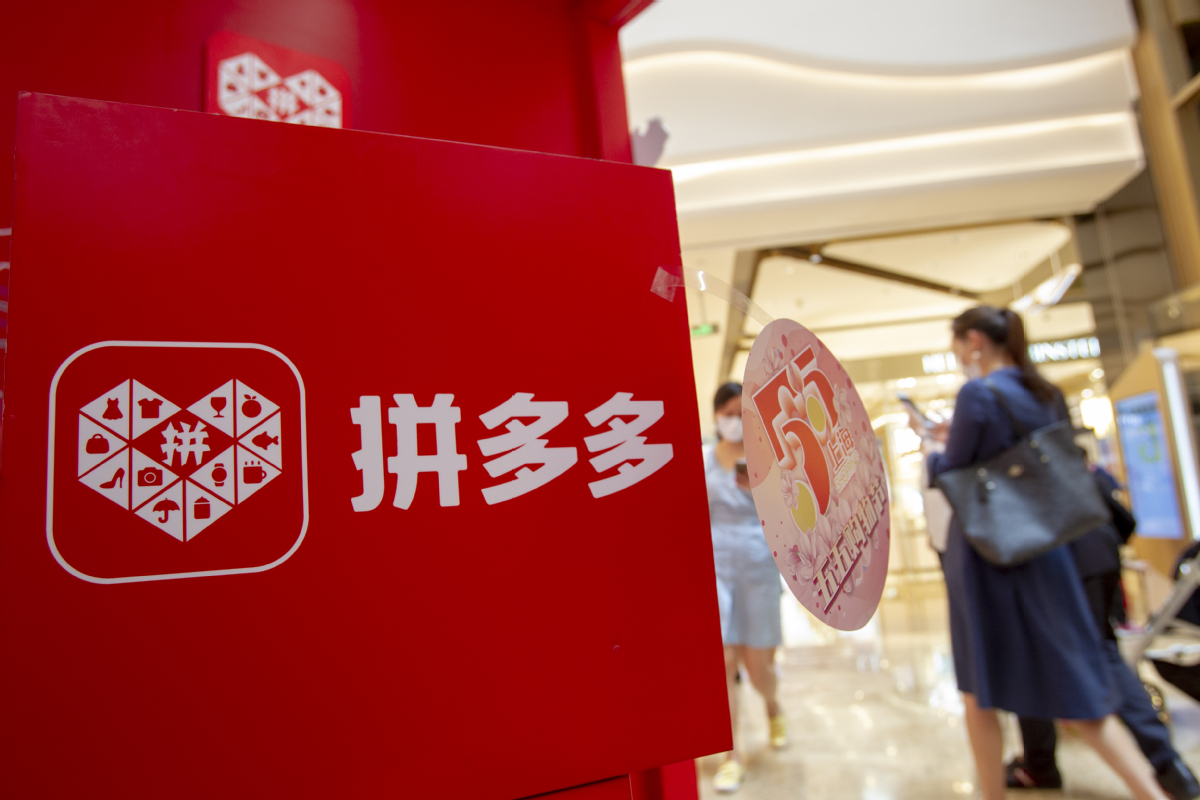 Huang Zheng, the founder of Pinduoduo, stepped down as chairman on Wednesday, even as the e-commerce site became the largest in China in terms of users.
Huang, who led the company to a Nasdaq IPO three years ago, stepped down from all executive roles to be fully devoted to food and life science disciplines, the company said in a statement.
The 6-year-old company reported 788.4 million annual active users for the whole of 2020. It overtook Alibaba, which was founded in 1999, which had 779 million annual active users during the same period.
Revenue during the fourth quarter rose by 146 percent on a yearly basis to 26.5 billion yuan ($4.1 billion), yet it recorded a loss of 1.4 billion yuan, narrowing from 1.8 billion yuan a year earlier.
Pinduoduo shares fell 7.1 percent on Wednesday after Huang's announcement. Current Chief Executive Officer Chen Lei, who has served in several leadership roles earlier, succeeded Huang as chairman.
In a letter to employees, Huang said the sheer pursuit of scale and efficiency in the industry would result in inevitable obstacles, and solving such malaise would require more efforts to be taken in fundamental issues and core technologies and theories.
"While Pinduoduo remains young and is poised to enjoy high-speed growth for quite a long period of time, it's about the right time to explore what comes next if we want to sustain the company's high-speed and high-quality growth for the next 10 years,"Huang said.
He cited examples of deeper understanding of plantation and proteins as crucial to elevating added-value of agricultural products for good.
He said his departure will "make way for a new generation of leaders" as the company transitions from a pure-play third party platform to one featuring heavy investments in storage, logistics and agricultural sources.
Huang said he would turn over voting rights for his 29 percent stake to the company's board and pledged to not sell any shares for three years. Pinduoduo said the 1:10 voting rights attached to Huang's shares would be canceled after his resignation.
Pinduoduo's rapid growth has been powered by cheap group-buying deals, among which agricultural products have been a central plank of the strategy. The company has set up a dedicated Agritech Research Fund, launched a next-day grocery pickup service called Duo Duo Grocery, and has been engaged in harvesting local produces from mushrooms to hairy crabs.
Huang's decision should be viewed in the context of the dwindling room for growth of the so-called platform-based economy, where internet giants expand quickly to reach economies of scale, as profitability plateaus and supervision is enhanced, said Cao Lei, director of the E-Commerce Research Center at the Internet Economy Institute.
"With heated competition and mounting regulatory oversight, it's only logical for internet companies to train sights on more fundamental research areas than securing market share," Cao said.
He said Huang appears to be looking to fundamentally elevate the value of groceries, a lofty goal that is not attainable by only smoothing out blockades in the circulation cycle, an area Pinduoduo is already embarking on.
"I think it (his decision) also aligns with the nation's broader vision to encourage internet players to boost fundamental research and drive hard-core innovation," he said.
Domestic internet companies are deploying technologies to empower agriculture in the world's most populous nation. Tencent Holdings Ltd has leveraged its in-house artificial intelligence lab to grow vegetables, whereas Alibaba Group Holding Ltd is adopting AI to boost efficiency of China's hog farms.